IMPORTANT: Please make sure you book your accommodation as soon as possible!! There are public holidays in the Czech republic during our conference. Historical and UNESCO town Ceský Krumlov is the second most visited in the Czech republic.
NEW: Since we are aware of the limited facilities for accommodation in Cesky Krumlov near to the conference site during the conference week, we managed to pre-book about 60 rooms for the participants of the conference and the accompanying persons in various hotels in Cesky Krumlov. We strongly advise you taking advantage of this opportunity or to make a hotel reservation yourself as soon as possible.
To apply for a reservation, please download this form and specify the preferred type and place of accommodation together with the necessary details. Completed forms can be sent directly by a button in the form or a printed form sent to olga[at]jeffys.cz. After receipt of your applications you will be informed about the status of your reservation as soon as possible.
If you wish to book the accommodation yourself directly you can do it through the webpages of a selected hotel, bed&breakfast or hostel. If you need an assistance please use the services of the Infocentrum Ceský Krumlov
Infocentrum Ceský Krumlov: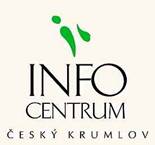 Námestí Svornosti 2
38101 Ceský Krumlov
Tel: +420 380 704 622
Fax: +420 380 704 619
E-mail: info[at]ckrumlov.cz

WWW: http://www.ckrumlov.cz/infocentrum