Hostels and guesthouses (from 13 EUR/single)
Hostel 99 - http://www.hostel99.cz/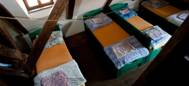 Hostel 99 is a friendly, family-owned hostel in a lovingly-restored 16th c. building located in heart of UNESCO protected Český Krumlov, one of the world's-best preserved medieval cities. We offer a variety of accommodation from dorm rooms with unique atmosphere, to comfortable private doubles and triples.
Hostel Merlin – http://www.hostelmerlin.com/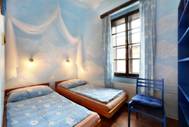 The hostel is located right in the historical center of Cesky Krumlov, about 50 m from the main square, on the bank of the Vltava river.
We offer accommodation in comfortable rooms with two and more beds, with bathrooms (shower, WC) on each of the three floors.