The conference will be held in Town Theatre in the centre of Ceský Krumlov.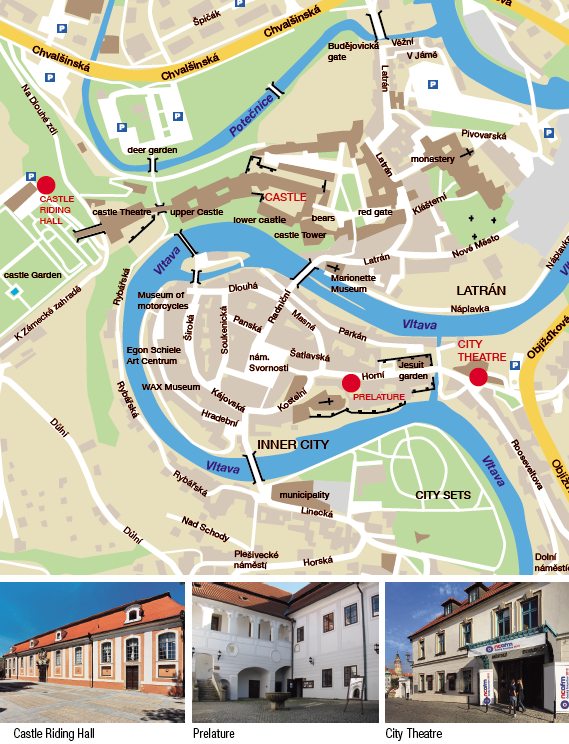 Ceský Krumlov, a UNESCO World Heritage Site, is a lively, cosmopolitan town with a unique atmosphere surrounded by unspoiled countryside. Dominated by a Castle stretching over the meandering Vltava River, Ceský Krumlov's narrow cobblestone streets wind along romantic nooks between patrician houses where you'll find attractive exhibits of world- renown artists, music festivals and concerts, and theatre performances. The cosy inns, coffee shops, and ancient taverns entertain a diverse international crowd.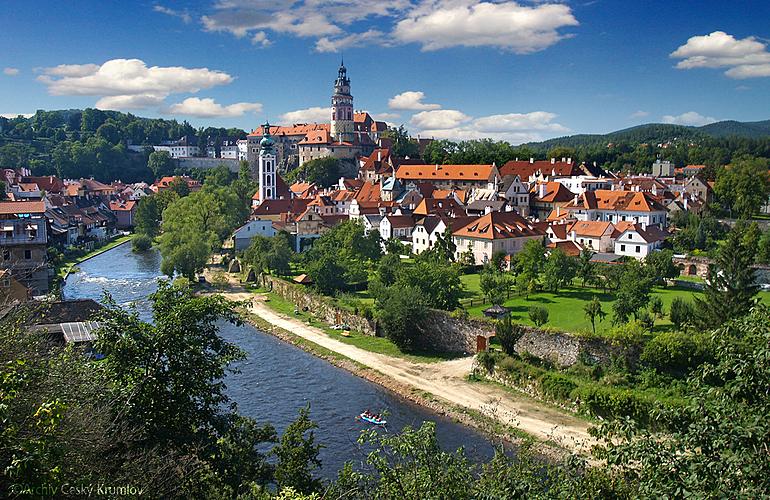 Ceský Krumlov is ...
a town of historical heritage - 300 protected buildings in the historical centre designated as a UNESCO World Heritage Site, the second largest castle complex in the Czech Republic, and the oldest Baroque theatre in the world
a town of art and culture - Egon Schiele Art Centrum, International Art Gallery, 7 museums and 4 galleries, many art shops, 5 music festivals, theatre festivals, a revolving auditorium
a town of many experiences - medieval festivals, beer tasting in the local brewery, historical wooden rafting along the Vltava river, night city tours and culinary specialities to enjoy
a town for meetings and incentives - meeting halls, 5* and 4* hotels, exclusive historical spaces, castle garden, sports and historical games, culinary experiences
a town surrounded by nature - Hilly, green countryside perfect for hiking, biking, horseback riding, golfing, rafting and canoeing. The Lipno Dam and protected forests of Blanský les and the Šumava National Park are all within easy reach.
Town Theater in Ceský Krumlov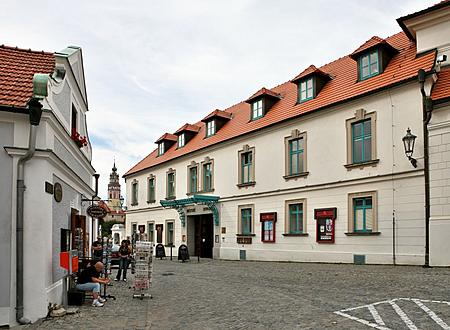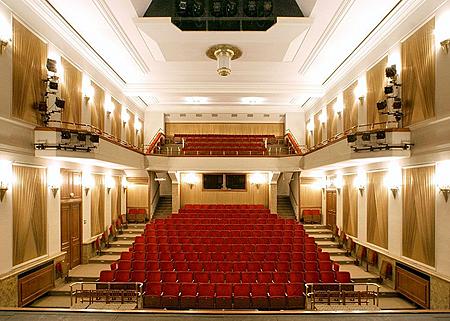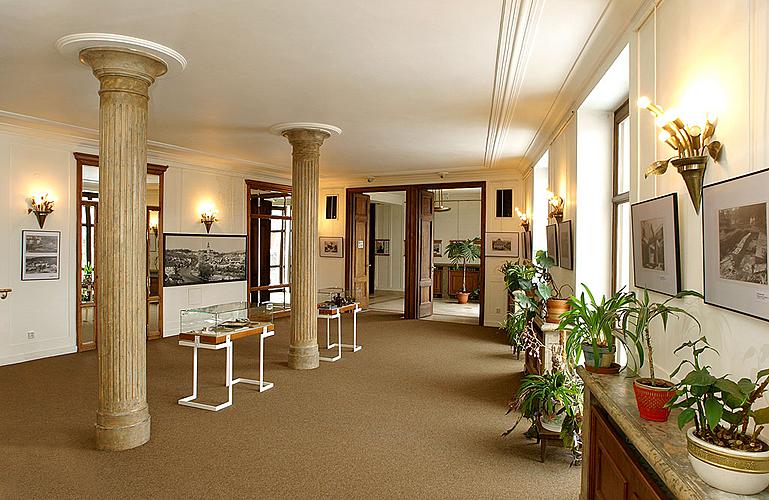 The present theater building in Horní Street was opened after a long-term reconstruction in June 1993. The Town Theater joins a long rich theatrical tradition in Ceský Krumlov. Even in the 17th century a wooden theater was built as a part of the Jesuit college in Horní Street (presently Hotel Ruze Ceský Krumlov ). It moved to to the building at Horní No.153 in the 1970\'s. The theater stayed there until 1971, when the building became a part of a newly reconstructed Hotel Růže and the theatre hall was discontinued. Theatrical life continued in provisional stages and after nearly a quarter of a century the theatre got its own building. The opening performance was a play by John Steinbeck "Of Mice and Men" performed by the Prague theatre company Pod Palmovkou on 22nd June 1993.